Cleanzine: your weekly cleaning and hygiene industry newsletter 16th February 2017 Issue no. 759
Your industry news - first Number 1 for Recruitment

We strongly recommend viewing Cleanzine full size in your web browser. Click our masthead above to visit our website version.
---
People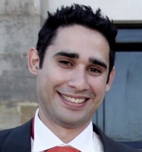 Harrison Wipes appoints Ben Naidu as sales director
Harrison Wipes, a family owned company with over 125 years' of wiping experience, has announced the appointment of Ben Naidu as sales director with immediate effect.
Ben joined Harrison Wipes from Kimberly Clark with aims of further developing sales growth.
Ben said: "Harrison Wipes is in the process of driving forward some really significant developments including growth and expansion and the company is at the forefront of its field. I'm really looking forward to embracing the challenges of this new role as Sales Director using my previous experience to continue Harrison Wipes ongoing success."
Harrison Wipes is said offer the most extensive range of non-woven wipes in the UK including hygiene colour-coded, industrial, Chicopee and Sontara.
T: +44 (0)1708 377330 www.harrisonwipes.co.uk
---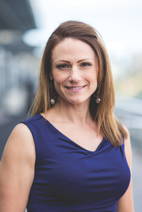 Kim Taranto appointed ISSA Oceania Manager
Further cementing its commitment to the Australian market, ISSA, the worldwide cleaning industry association, has appointed Kim Taranto as its new Oceania Manager.
Previously Managing Editor of INCLEAN and INCLEAN New Zealand magazines, Kim has been heavily involved in the Australasian cleaning and hygiene industry for more than five years. Kim has taken a lead role in working with various industry associations, bodies, lobby groups and other industry stakeholders in the Australian cleaning and hygiene sector, in addition to managing multiple publications and coordinating website content, industry trade shows and education programs.
"A well-respected leader in the local industry, Kim brings the right skills and forward thinking to direct ISSA's membership and benefit initiatives," said Dianna Steinbach, ISSA Director of Europe, Middle East, Africa and Oceania. "We are confident that she will engender closer relationships with industry suppliers, distributors, contract services' providers and in-house services' providers toward ISSA's goals to bring the industry closer together to foster greater opportunities for our members and their customers."
Kim will be based in Sydney and will initially focus on building ISSA's national Australian business.
"I am delighted to join the ISSA team. The organization is very highly regarded internationally and well recognized for its excellent quality services and products, which include events and an ever-expanding educational portfolio," said Kim.
In addition to accessing a global network of peers, suppliers and solutions, ISSA member benefits in the Oceania region include local networking events, a variety of sales and operations tools and resources, a comprehensive video and article library and much more. ISSA has also launched the ISSA Cleaning & Hygiene Expo, May 9-10, 2017 in Melbourne, Australia, following the successful negotiation to merge the industries two competing exhibitions. For more information on the Expo visit www.issacleaninghygieneexpo.com.
"The Australian commercial cleaning and hygiene marketplace offers ISSA Oceania an immediate opportunity in terms of delivering a world class event as well as delivering a myriad of complementary offerings," Kim added. "And I am excited to be a part of it."
Organisations interested in joining ISSA or getting involved in its local activities can contact Kim at kimt@issa.com or +61 410 300 117
---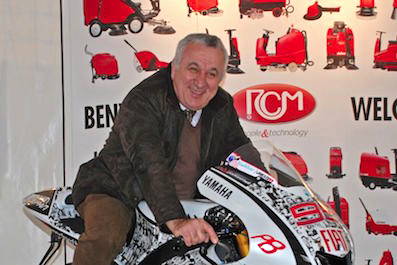 Ciao Valeriano...
On Tuesday, while flying on an ultralight aircraft, Valeriano Zoppetti, director of Italian cleaning machine manufacturer RCM, passed away.
"The company is celebrating its 50th anniversary in 2017 and we will remember Valeriano as one of the most important people in RCM's history," says the company's Marzia Mucci.
"Valeriano first introduced scrubber dryers to RCM and his commitment to developing them made them one of the company's strongest products. From 1998 to 2002, he was based in Casinalbo in the technical side of the business; after that he was director of the sales branch in Milan.
"His friends, his colleagues, the family Raimondi and the entire RCM team will remember him as a sensible and passionate - as well as a shy and moderate, man."
T: 059 515308 E: mmucci@rcm.it W: www.rcm.it
---

NIC welcomes new business development director to team
NIC has announced that Paul Faulkner has joined NIC Services Group as business development director.
Paul has been involved in the facilities management sector for over 30 years, initially starting his career in catering and then working through to cleaning then onto Total Facilities Management. Paul has provided some of the UK's largest manufacturing companies and UK retailers with FM solutions ranging from cleaning to security, mechanical & engineering and total facilities management and was a director of one of the country's largest suppliers of cleaning services to the retail sector.
Recently Paul has been working with a software business, developing integrated management tools to the FM sector through direct development and international service partners, providing innovative solutions to increase compliance, management information and reduce operational cost. Paul prides himself on his open, honest and determined approach in finding the best solution for his customers whilst working very closely with the operation teams and providing commercial business growth.
T: 0845 409 0910 E: info@nicgroup.co.uk W: www.nicgroup.co.uk
---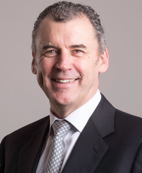 Martin Gammon, former CEO of OCS, joins Bonasystems Board
Senior industry figurehead, Martin Gammon, has been appointed as non-executive director at Bonasystems, the UK-based specialist in floorcare products, anti-slip solutions and consulting.
Steven Phillips, managing director at Bonasystems, says Martin will play a pivotal role in the growth strategy for the company with plans in place to secure larger contracts over the next three to five years. Martin's appointment comes at a crucial time for the company, which added several prestigious accounts to its client portfolio last year including Mitchells & Butlers.
In 2017 it is aiming to increase its market share considerably in sectors such as hospitality and retail, but also gain a significant foothold in healthcare and education markets.
"To attract a non-executive director of such skill and experience is a testament to Bonasystems' reputation and heralds an exciting new phase for the business," says Stephen. "A business is only as good as the choices it makes and so it is vital to have the best people possible in crucial positions. I am therefore delighted that Martin is bringing his talent, vision, contacts and enormous experience from within the facilities management industry to our board; this will be invaluable to our business. Importantly, he has significant previous experience of helping businesses to scale, which is essential to us as we look to break through to the next level of our growth."
From 2009 - 2014, Martin was chief executive officer, UK & Europe for OCS Group, one of the UK's largest FM companies, with a turnover of over £500 million and 27,000 staff. Before this he set up, grew and then sold two companies over a 12-year period. Martin now runs his own consultancy business, MG Associates (UK). He also has a number of other directorships, including as non-executive director of Principle Cleaning Services. Martin will be offering strategic advice to the company on its business growth strategy and will help lead it into its next exciting chapter.
He says of the role, which assumed on 1st January 2017: "I'm delighted to have been appointed as a non-executive director to Bonasystems' board. It's an important and exciting time for the business in terms of growth and strategic positioning. I'm looking forward to working with a company with strong core values, high calibre clients, and a desire to grow."
T: 01442 927100 W: www.bonasystems.com
---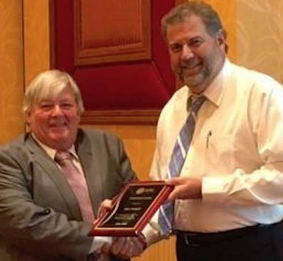 IICRC recognises outstanding instructors and industry leadership
From hiring a new president to the transition to self-management, 2016 was an exciting time of change for the Institute of Inspection, Cleaning & Restoration Certification (IICRC) and late last year the Institute recognised several industry leaders for their outstanding support during this period of transition.
"We're incredibly excited about the Institute's future and its ability to lead the industry forward," said IICRC chairman Pete Duncanson. "Thanks to president Richard Greene, our instructors, dedicated staff members and volunteers, we are stronger than ever before." During the IICRC's Autumn meetings in Las Vegas, a number of awards were given in appreciation for the countless hours of hard work and dedication shown by many of the Institute's constituents.
To kick off the awards, every instructor in attendance was given an Instructor Ambassador of the Year award in appreciation of the valuable role they played during the Institute's management transition and eventual move to self-management. Additionally, Joe Dobbins was awarded the 2016 Ironman award for the most courses taught (70-plus), and the 2016 Instructor of the Year award was given to Barry Costa for most students taught in a year with 960 students.
A special recognition was also given to Jeff and Cindy Bishop, and Joe and Janet Dobbins, for their countless hours of volunteer work at the Global Resource Center and the integral role they played during the Institute's transition to self-management. The following IICRC instructors were awarded service pins in recognition for their years of service:
Five years: Al Richardson, Brandan Kimmel, Adam Mims, Bruce Vance, Larry Fried, Nalin Alwis, Slade Smith and Sarah Vance;
10 years: Pete Duncanson, Robert Lintzenich, Darren Foote and Carey Vermeulen;
15 years: Charlie Lodge, John Carter, Ruth Travis, Robert Merkt, William Griffin, Kurt Bolden, Libby Longstreth, Joseph Abballe, John 'Sonny' Bass, George Cazares and Brandon Burton;
20 years: Michael Wheatley, Mark Violand, Mark Exner, Dane Gregory, Bill Yeadon, Daniel Bernazzani, Jack White, William Eckhart, James Smith and Rick Love;
30 year pins were given to Gary Loiben and Michael Sciullo.
To view photos from the IICRC Autumn meetings and award ceremony, visit the IICRC Facebook page at: www.ow.ly/kOt5306Py4E I
mage: Paul Pearce receiving a plaque from IICRC Chairman Pete Duncanson for completing a three-year term on the IICRC Board of Directors The IICRC is a global, ANSI-accredited Standards Developing Organisation that credentials individuals in 20+ categories within the inspection, cleaning, and restoration industries. Representing more than 54,000 certified technicians and 6,000 Certified Firms in 22 countries, the IICRC - in in partnership with regional and international trade associations - represents the entire industry.
---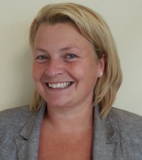 APC Contech appoints infection prevention products sales manager
Rachel Field has joined APC Contech, part of the Advanced Power Components group, as sales manager for infection prevention products.
Rachel has nationwide responsibility for the promotion of the Codonics Radius3 UV-C disinfection system and was actively highlighting its portability, efficacy and cost effectiveness in treating high touch surfaces within the NHS and private healthcare at the recent IPS Exhibition in Harrogate. Rachel has an extensive background in medical practice and sales. She is a fully certified NHS Operating Department Practitioner and spent several years in this role at Bradford Royal Infirmary. She went on to specialise in medical sales & marketing, focusing on the key areas of high level service disinfection, airborne disinfection, endoscopy and enzymatic cleaning for organisations including Medichem.
"I'm delighted to join the APC Contech team," she says. "The Radius3 system can provide the NHS and other healthcare providers with a completely new and innovative disinfection option. "I have no doubt that its lightweight design, effectiveness and price will be popular, especially when compared to more cumbersome systems."
The Radius3 system can achieve a 3-5 log* reduction (99.9 to 99.999%) in pathogens such as MRSA, VRE, MDR-gram negative, Norovirus and C.diff spores in a 180-second cycle. * All results based on independent testing. C. difficile was tested directly and, for safety and equivalence, challenge organisms of greater irradiation resistance replaced other pathogens noted. Tests conducted with Pseudomonas aeruginosa, Staphylococcus aureus, and Bacillus atrophaeus.
---
Cromwell appoints commercial manager
Specialist waste management and recycling sack supplier Cromwell Polythene has appointed Alistair Hall as commercial manager, a new role that will straddle both sales and purchasing.
Hall brings 22 years' experience in the packaging industry to the company, having previously held senior positions at British Polythene Industries (BPI), Intelipac and Bunzl. He has worked in sales for the past five years, first with Intelipac, where he was responsible for a range of high volume imported polythene and paper packaging items, developing sales of £12m in three years and then with BPI, where he managed and developed retail customers, introduced a premium quality range of recycled polythene refuse sacks and looked after retail sales.
Prior to that he headed up the purchasing department at Bunzl, managing a £150m budget. He introduced a category management approach to the procurement team, which increased sales and improved margin among existing customers. During his early career he spent 14 years in the purchasing department of major grocery retailer Morrisons, where he was responsible for developing a direct global sourcing strategy, working with Far East and European suppliers. He managed the optimisation of own brand packaging specifications and later, as purchasing manager, the integration of Safeway's own label packaging.
Commenting on his appointment Cromwell's managing director James Lee said: "I have known Alistair since he worked in Morrisons' packaging division. His management and industry experience will be invaluable in strengthening and building on our position as one of the leading polythene companies in the UK and I am confident that he will make a significant contribution to Cromwell's management team."
W: www.cromwellpolythene.co.uk T: 01977 686868 E: info@cromwellpolythene.co.uk
---
Kimberly-Clark appoints new president & COO; adds international leaders to senior team
Kimberly-Clark Corporation has announced that Michael D. Hsu, currently group president North American Consumer Products, is to take up the role of president and chief operating officer and will join K-C's board of directors, effective 1st January, 2017.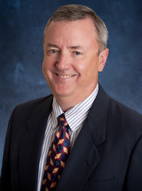 Michael's appointment is part of a long-term executive leadership development and succession planning process to ensure Kimberly-Clark's continued success. Thomas J. Falk (pictured right) will remain chief executive officer and chairman of the board and continue to lead and manage K-C at the enterprise level. Michael will be accountable for the day-to-day operations of K-C's business units, along with the company's global innovation, marketing and supply chain functions. He and the company's finance, legal and human resources functions will report to Thomas, who says of the appointment: "Mike is an outstanding leader with a passion for our business. He has a long track record of building great teams and delivering strong results at K-C and elsewhere in the consumer packaged goods industry. "I'm excited to work closely with Mike in his new role as we continue to execute our long-range global business plan."
K-C is also evolving its organisation structure to recognise the scale and importance of its international businesses. Accordingly, K-C's three regional businesses in Asia-Pacific; Latin America; and Europe, the Middle East and Africa - as well as K-C North America and K-C Professional, will report directly to Michael, who says of his appointment: "I'm excited to continue to work with Tom, the senior executive team and employees throughout Kimberly-Clark to deliver long-term shareholder value as we lead the world in providing essentials for a better life."
Michael joined Kimberly-Clark in November 2012 and currently oversees the company's nearly $8 billion North American Personal Care and Consumer Tissue businesses. Since joining K-C, he has reinvigorated the North American business, delivering excellent financial performance, improved market shares and strong innovation, marketing and sales execution. He was previously executive vice president and chief commercial officer at Kraft Foods., and before that, he spent six years at H J Heinz, holding the positions of vice president, marketing for Ore-Ida and Frozen Meals, and later as president for Foodservice. He launched his career in the consumer products industry as a consultant with Booz Allen & Hamilton, where he rose to partner in the firm's consumer practice. He holds a bachelor's degree from Carnegie-Mellon University and an MBA from the University of Chicago. He and his wife will relocate to Dallas.
9th February 2017
---