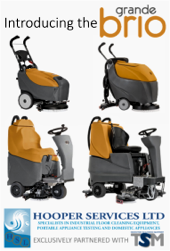 ---

New and updated vacancies are advertised in Cleanzine every week. Check out the latest opportunities by clicking the link above.
Advertise your current vacancy with Cleanzine and we'll give you the best deal in the industry with same day upload so you can fill the position faster.
Contact us for details
---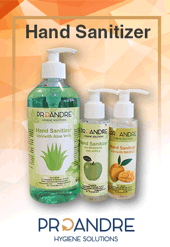 ---
International News
Products
UK Government joins WHO and CDC in confirming safe use of hand dryers during pandemic, following industry campaign


The UK Government has joined global health experts, including the World Health Organisation and the Centers for Disease Control & Prevention (CDC), in approving the use of hand dryers throughout the Covid-19 pandemic. This follows a campaign from the hand drying industry requesting Government to update its official guidelines.
more
---
Workplace washroom cleaning and sanitising made easy, with Powertec


As many of us start returning to work, washroom hygiene in our places of work has become even more important. Santoemma says its Powertec system offers the ideal solution for workplace washroom cleaning and sanitising and that when used with the Sani-Clean chemical, a thorough daily clean and sanitise operation is guaranteed.
more
---
Keeping ourselves and others safe and well - the science behind surface wiping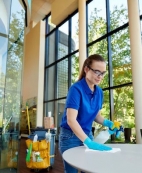 Current conditions have changed our daily lives in a short period of time. Now more than ever we all want to know that we are doing everything we can to keep ourselves and our colleagues and visitors safe and well. To ensure we can do this requires understanding the science behind surface wiping and cleaning, says Kimberly-Clark Professional.
more
---
Demon Sanitiser and Tornado P2 Mini-Bowser with Sanitiser Head


Demon takes great pride in its capability to engineer machines to the needs of clients, and the company has recently developed a new sanitising version of one of their most popular pressure washing units.
more
---
Ecocleen makes sanitisation and specialist deep clean investment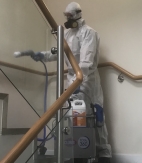 Ecocleen, the commercial contract cleaning specialist, has expanded its sanitisation and specialist deep clean capabilities with the adoption of advanced electrostatic spraying machines. The company has invested in a range of portable and handheld sprayers, which are designed to effectively disinfect a wide range of premises in a fraction of the time and cost previously needed. T
more
---
New handguard reduces germ transfer from surfaces workers can't avoid touching


A compact antimicrobial handguard to help prevent the transfer of viruses and bacteria, including Covid-19, from everyday touchpoints such as door handles, touchscreens, keypads, switches and push buttons, has been launched in time for us to to get back to work.
more
---
Bunzl Canada's smart restroom system raises bar on hygiene compliance


Bunzl Canada has launched of two new system components to enhance the capabilities of its advanced, IoT-based restroom monitoring system, WandaNext.
more
---
EFCI launches second chapter of 'In Good Hands'/'Helping Europe Reopen' campaign


This week, EFCI - the voice of the European cleaning and facility services industry in Europe - launched the second phase of the campaign #InGoodHands, which, for two weeks, will underline the cleaning industry's key role and voice its specific needs to support Europe's economic and social recovery.
more
---
Soapbox: Disinfection vs Decontamination - why dry steam vapour cleaning is crucial to fighting COVID-19


Says Thomas Stuecken, Osprey Deepclean:
"As COVID-19 continues to ravage the globe, the face of environmental hygiene needs to change, and we must adapt fast. We need to put standard cleaning practices under the microscope and raise the bar on what's considered 'standard practice'.
more
---
Global shortage of trigger head sprays countered by Greyland


Due to the unprecedented demand for Greyland chemicals during the COVID crisis, coupled with the shortage of trigger head sprays, the company has decided to supply its ready to use trigger spray products with flip top lids, plus two spare trigger heads.
A guide for washing out used trigger heads has also been produced.
more
---
Winning employee 'hearts & minds' essential for safe return to work, advises Bureau Veritas


As the UK Government unveils new guidelines for making workplaces 'Covid-secure', global health & safety expert Bureau Veritas is advising businesses that their safe return to work depends on their ability to "win the hearts & minds of employees" alongside creating clear policy, systems and processes with regular monitoring.
more
---
SOAPBOX: Covid-19 and PPE Equipment: Do they conform?


Paul Wonnacot, managing director and president at Vectair Systems, writes:
Question: what do Germany, The Netherlands, Spain, Czech Republic and (amongst others) the UK have in common?
Answer: all have been duped into purchasing unsafe, non-conforming and dangerous Protective Safety Equipment (PPE) needed for essential workers in the fight against coronavirus.
more
---
The category winners of the Amsterdam Innovation Award 2020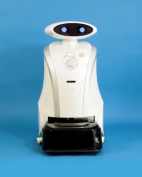 The first day of Interclean Amsterdam online, Innovation Day, revealed the category winners of the Amsterdam Innovation Awards 2020.
As the current pandemic is impacting the world and as the people become more focused on hygiene and cleaning, it has become even more crucial to highlight all the great developments and innovations in our industry.
more
---