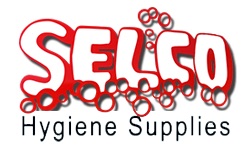 Representative / Partner opportunity /
possible Joint Venture

Selco Hygiene Supplies - over 30 years experience in the industry.
We are suppliers of hygiene supplies, paper products, cleaning detergents, disinfectants, cleaning chemicals, first aid, and catering/take away packaging products to all end-users including schools, nursing homes, hotels, bars, clubs, restaurants, takeaways, shops, large retail outlets.
We are looking to expand into the UK, and for this we would like to take someone on board who has experience in the industry, perhaps with an existing or recent customer base. Ideally, we would like someone who wants to become a part of / have a share of this expansion.
We would also consider a Joint Venture with someone looking for a strategic partner (buy in or buy out) if the right proposal was proffered.
Interested parties should email:
[email protected] / https://www.selco.ie
---