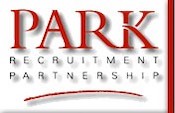 HEAD OF SALES / SALES DIRECTOR C£70,000+
London
Our Client a long established Central London Commercial Contract Cleaning / FM Company established over 20 years with a group t/o of C£9M + is seeking a Dynamic Sales Manager/ Sales Director to lead the company to the next level of expansion.
Candidates should be experienced in Sales Management with a proven track record in Sales within Commercial DOC.
Basic Salary from £50-60,000 + negotiable & Car Allowance & Bonus & Commission.
OPERATIONS DIRECTOR C£55-65,000 Basic & Bonus
DOC Contract Cleaning & FM London

Our Client urgently seeks an experienced and innovative Operations Director to run a successful Cleaning Operations Team with up to 8 Area Managers and a Regional London Manager reporting into him/her.

There is a successful team of operations staff in place. There is now an unexpected vacancy for an Ops Director.

For more information on either of these positions, please contact George Karavias or send your cv in confidence to [email protected]
---