Cleanzine: your weekly cleaning and hygiene industry newsletter 13th June 2019 Issue no. 874
Your industry news - first Number 1 for Recruitment

We strongly recommend viewing Cleanzine full size in your web browser. Click our masthead above to visit our website version.
---
EU's REACH chemical review flags small business fee cut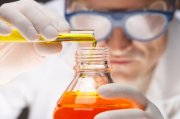 A European Commission's review of the REACH regulation on Tuesday calls for a cut in charges to small businesses under the world's most far-reaching environmental law.
"Our main message will be that so far REACH is functioning well, but there is a need to reduce the impact on SMEs (small and medium enterprises)," a Commission source told EurActiv.
"It has been costly for them to fully implement REACH and the review will highlight the need to address this issue," the source said, adding that the statute was essentially working well, and would not be changed by the review.
The REACH regulation - the acronym stands for the Registration, Evaluation, Authorisation and restriction of Chemicals - took effect on 1st June 2007, and is the largest-ever chemical control programme.
The legislation sets out a timetable for manufacturers to eventually register 30,000 of the approximately 100,000 chemicals on the market in Europe.
Under the EU's precautionary principle, it obliges European businesses to find substitutes for chemicals deemed potentially unsafe.
It also introduced a 'no data, no market' rule, an EU regulatory body - the European Chemicals Agency (ECHA) - and a candidate list for phasing out hazardous substances.
But while aspects of the legislation were welcomed by industry and environmentalists, an intense lobby debate heard various complaints that the directive did not go far enough - or that it went too far.
EurActiv said it expected that the review to be published later would include an annex with a specific list of recommendations.
One of these was expected to say that "ECHA is to provide more specific guidance on cost-sharing in Substance Information Sharing Exchange Fora," which are considered a major problem for SMEs.
An EU official told EurActiv: "Furthermore, the Commission proposes to revise the Fee Regulation in order to lower the costs for SMEs".
Representatives of the chemicals manufacturer BASF have said that the scheme will cost them an average of €50 million per year, but that "at the end it is worth the money".
However, environmentalists complain that after six years, the routes for restriction or phase outs of potentially hazardous chemicals are not moving fast enough.
"We would have expected the process to have been further along than it is now as it involves the Commission and member states submitting lists of chemicals," said Greenpeace spokesman Kevin Stairs. "But only a handful of member states are active on this, led by Germany, the Nordic countries, France, Netherlands, Belgium, and the UK to an extent."
Greenpeace is calling for an increase in the number of chemicals destined for phase out with full member state participation, the active promotion of substitution policies, and a requirement on companies to improve their registration dossiers.
Announcing the review, the European Commission touted the regulation's achievements after five years, saying chemicals had become "considerably safer" since REACH was introduced.
"This report shows that REACH works," said Commission Vice-President Antonio Tajani in charge of industry and entrepreneurship, and Janez Poto?nik, environment Commissioner. "Companies are facing their responsibilities and as a result we have better data about the chemicals they produce and place on the market. We are off to a good start."
The Commission review concluded that "while some adjustments are needed, no major overhaul is required" to the legislation, with only minor changes proposed to improve implementation, mainly by reinforcing coordination among the member states.
"These include improving the quality of registration dossiers, enhancing the use of safety data sheets as a central risk management tool, and addressing issues related to cost sharing within Substance Information Exchange Forums (SIEFs)," the Commission said in a statement.
The report also recommends reducing registration fees for SMEs and assisting them with their REACH obligations.
But "no changes to REACH's main terms are proposed at present," the Commission said, saying this should "ensure legislative stability and predictability for European businesses."
Cefic, the European chemicals manufacturers' council, said the Commission report confirmed that REACH "is working" and that the legislation should be kept broadly unchanged.
"REACH is functioning so far thanks to the efforts of all players involved. Consequently, there is no need for a revision," said Hubert Mandery, Cefic Director General.
Cefic cautioned however that the Commission report covered only the first of REACH's three phases, a period that mostly involved larger companies producing or importing large amounts of chemicals (more than 1,000 tonnes per year).
The next phase, involving chemicals produced in smaller quantities, will involve much smaller firms, Cefic warned, saying that "thousands of small- and medium-sized businesses not familiar with the legislation will face immense challenges complying with it."
The Commission, Cefic concluded, should give equal weight to the regulation's environmental objectives and "monitoring the impact of REACH on competitiveness and innovation".
The European Environmental Bureau (EEB), a green campaign group, said the Commission review was doing too little to restrict dangerous chemicals.
"There are still just 138 very hazardous substances identified, far too few. In reality there are 1,000 to 1,500 on the market," said Tatiana Santos, Senior Policy Officer for Chemicals and Nanotechnology at the EEB. "The Commission intended to include all of them in the candidate list by 2020, yet at this pace we will have to wait until 2060 to see a comprehensive list."
It was also disappointed with the "limited assessment" of the European Chemicals Agency's functioning. "It is deeply worrying that the Commission decided to measure ECHA's effectiveness by the number of papers shuffled, rather than by the number of dangerous carcinogenic substances taken off the EU market," said Tatiana Santos.
The EEB regretted that the Commission had not compelled companies to submit a Chemical Safety Report for substances produced in quantities between 1 and 10 tonnes per year and postponed a decision until 2015, saying:
"The EEB supports the Commission's efforts to relieve SMEs of unnecessary administrative burden but only on the strict condition that they do not undermine the REACH goals of protecting of health, the environment and transparency."
Adrian Harris, director general of Orgalime, the European Engineering Industries Association, said: "It is to say the least, satisfying to see that the European Commission is committed to regulatory predictability and stability - key factors in welcoming industrial investment back into Europe - perhaps just the catalyst needed to build on, allowing the manufacturing sector to continue adding value with a strong prospect of jobs and growth.
"For once, a review has not resulted in a major overhaul of a piece of EU legislation as complex and critical as REACH - the focus rightly remains on implementation."
Guy Thiran, Director-General of Eurometaux said that the chemicals industry had always considered REACH as a "responsible" investment.
"Industry and the legislators need a stable system and full implementation before major changes are made," he said. "For instance, the registration requirements for the majority of SMEs will only be implemented by the 2013 and 2018 deadlines." He added that there was "certainly room for improvement" in the legislation but "this can and should be done within the existing framework of the Regulation itself, the guidance issued by ECHA, the tools developed for REACH implementation, and improved enforcement.
"While some real practical experience has been gained with dossier evaluation and testing proposals, prioritisation of substances of very high concern (SVHC), restriction and harmonised classification, some of the processes are still fairly new, and more experience with implementation is needed.
"The best option to handle SVHC (restriction/authorisation or already existing legislation without additional measures): ensure fair and transparent decisions with input from industry, identifying the most adequate risk management option as early as possible in the process to increase the efficiency of authorisation/restriction procedures and improve the relevancy of the public consultation process. Substitution should only be aimed for where economically and technical viable. Additional legislative burdens that will bring about no real improvements in respect of the protection of human health and the environment need to be avoided."
7th February 2013
---