Cleanzine: your weekly cleaning and hygiene industry newsletter 13th June 2019 Issue no. 874
Your industry news - first Number 1 for Recruitment

We strongly recommend viewing Cleanzine full size in your web browser. Click our masthead above to visit our website version.
---
Principle Cleaning revolutionises the industry!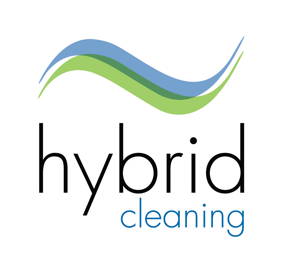 Award winning Principle Cleaning, the contract cleaning company with an impressive portfolio of prestigious customers across London, continues to lead the industry through innovation with the launch of a pioneering method, named Hybrid Cleaning.
The company is launching Hybrid Cleaning, the Principle Cleaning (registered) system/process predominately using a full time workforce to operate flexibly with any business to develop ways of improving quality and service in a sustainable way.
The sustainable, London based contract cleaning business has formulated this specific method to provide its clients with a host of benefits to suit individual needs and make shifts flexible, meaning that any work considered to be disruptive by the client in any part of the contract will be done out of core hours. Benefits include, having cleaning staff available if the customer needs them during normal office hours for one offs/special cleans as, typically flexible shift lengths will be between 0600 and 2200.
Principle Cleaning has identified this system as a way of eliminating the full time night shift as this is no longer socially acceptable, as well as to decrease staff turnover to, in turn, ensure cleaning staff are highly motivated, happier, better trained and more productive,
With its own original logo in keeping with the main Principle Cleaning brand, Hybrid Cleaning will be regarded as a 'win, win' situation for both its clients and cleaning staff who have embraced the revolution of change and will work more sociable hours. Principle Cleaning currently operate Hybrid Cleaning solutions at 12 different locations, and it is all delivered sustainably as Carbon Neutral contracts.
At the launch last week - held at 'The Gherkin', one of the landmark buildings cleaned by the team, Douglas Cooke, Chief Executive of Principle Cleaning said: "I am delighted with this new initiative and confident that clients will find it exciting besides demonstrating that Principle Cleaning continue to be at the leading edge of thinking, innovation and new ideas within the industry."
Managing Director Peter Smith then explained more fully just how this clever new concept will work, saying:
Principle Cleaning Services is a sustainable contract cleaning company with over 24 years' experience in delivering high quality cleaning & associated services in the Legal & Professional, Education and Commercial sectors. I would like to tell you a little bit about how Principle Cleaning has thought about and developed Hybrid Cleaning.
For years cleaning was part time, early evening/early morning low rates, poor terms and conditions.
Following Big bang and the completion of Canary Wharf and Broadgate in the early nineties things started to change. Banks took large buildings and 40,000 sq. dealing floors became the norm. Part time cleaning in large buildings was no longer practical, but continued in the traditional way, with very little innovation in smaller ones.
In these large buildings cleaning started to be done all night, still with poor pay rates, low productivity, and was difficult to manage. This gradually became socially unacceptable, against business Corporate Social Responsibility culture. The lights were left on all night and there were health problems associated with all night working.
The London Living Wage was launched in 2003 at £6.40, and slowly business in general accepted that the cost of labour for the service industries was going to be more expensive.
Cleaning in general has become more visible.... We see our airports, hospitals and public spaces cleaned more and more during the day - as are buildings in North America and Northern Europe. It's fair to say that there has been a general shift by the industry to operate more flexibly, and do more during the day, but not in any structured way.
Over the last few years rates of pay have continued to improve. LLW is now £8.55, up from 6.40 when it was first introduced!
As we know.... Clients are always looking for innovation! And our services had started to develop using a greater degree of full time labour. So at Principle we began to look at how we could capture and develop this in a more structured way, with the aim to substantially use full time staff working at both ends of the day. Hybrid still uses part time staff, but to a lesser degree and in a more flexible way.
There are many benefits of using full time staff:
- They are more reliable
- There is less turnover
- It's their main job so they are more committed
- And training becomes more meaningful
Machinery and the battery age were at last giving the industry tools to work effectively in certain parts of building during the day... but this is not day cleaning!!!!
And that is how our Hybrid model was born... So how does it work, and what are the benefits to you, and to our people?
Many of our competitors are using the concept of 'Lean' and 'six sigma' .This has nothing to do with that, Lean is for the production line and the factory. Cleaning is about service and people.
As I said....This is not day cleaning! ...Whilst the whole ethos with Hybrid is flexibility, we recognise that certain tasks must be done out of hours, so there will be no disruption, but you have to accept that there will be a greater presence during the day, to carry out non-disruptive duties. Indeed most clients find this a benefit... As the service becomes more flexible, local and ad hoc requests can be dealt with immediately.
Hybrid is about designing systems to work flexibly around your people and your business needs, there is no such thing as a typical Hybrid model, but if there was it would operate using two full time shifts 06.00 - 14.00 and 14.00 - 22.00. This gives us an adequate window both in the morning and the evening depending on your own business model to carry out vacuuming, floor maintenance, and any other disruptive tasks out of hours, with meeting rooms, empty offices, waste, common areas, washrooms, restaurants all serviced during the day in accordance with your building's usage.
We know that this can vary dramatically depending on your sector and your building demographics... Media buildings are different from legal firms, which are different from banks. Their density is different, usage is different and they are cleaned in a different way and at different times. Hybrid can take all this into account.
In our experience we get better productivity working smarter, which means we can pay our staff more and give you better value for money.
Hybrid meets clients CSR requirements. Shifts can be flexible to fit in with staff requirements, job share etc. and there is more opportunity for career progression.
Hybrid is a more socially acceptable way of working, travelling is easier for our staff than the traditional very early mornings, and sometime very late evenings.
Principle currently operates Hybrid solutions at 12 different locations, and it is all delivered Carbon Neutrally!!!
T: 0208 341 4718
E: [email protected]
W: www.principlecleaning.com
23rd May 2013
---