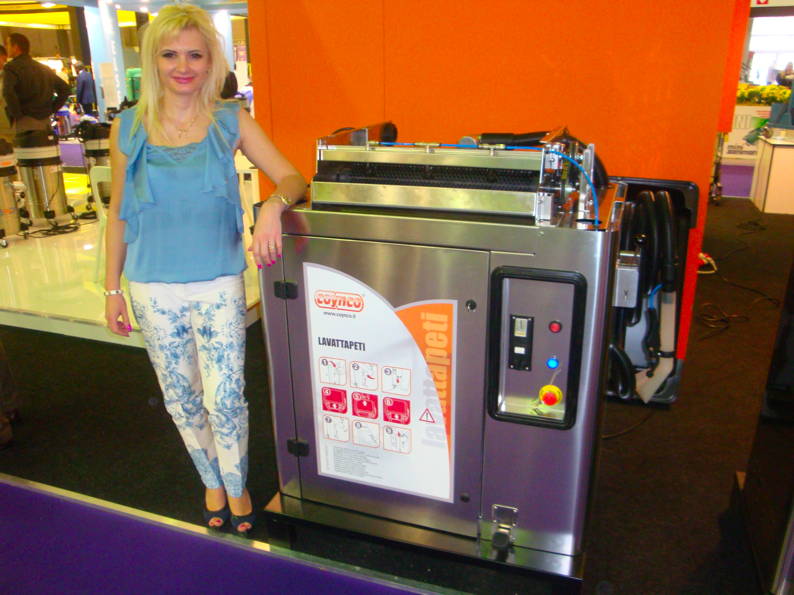 So often I've visited a service station and vacuumed the interior of my car, only to find that when I vacuum the mats that sit in the footwell, the grit and other debris springs from the rubber mouldings and undoes all my hard work.
I was delighted to see then, that one of Coynco's coin operated car valeting machines has a special section for these mats. It incorporates rotating brushes and the injection/extraction system typically used for cleaning carpets.
Riccard Bettella told us that this offers a great way of increasing revenue, by providing an extra service over the simple vacuuming of car interiors.
Yveta Luptakova said that the equipment had been the subject of some good comments from the visitors who'd seen it so I'm hoping that one will be installed at a service station near me soon.

www.coynco.it